We can often be out and about when you call so requests for an estimate are sometimes best made via email or by using our contact page below.
All enquiries will receive a reply within 24 hours.
If you need to contact us urgently, you can call.
Email: info@jdsdoor2door.co.uk
Call: 07852 289 146
If requesting a quote or estimate, please give us as much information as possible regarding...
What geographical areas you are looking to target
When would you like your distribution to go out
If you are familiar with post codes as well as post code sectors, please include these
Information on how many items you are looking to distribute
If this is likely to be a distribution campaign or a one off distribution
What size / type of item you are looking to distribute. For example, is it A4 / A5. Is it a magazine or leaflet
If you can provide information on how flexible you can be on dates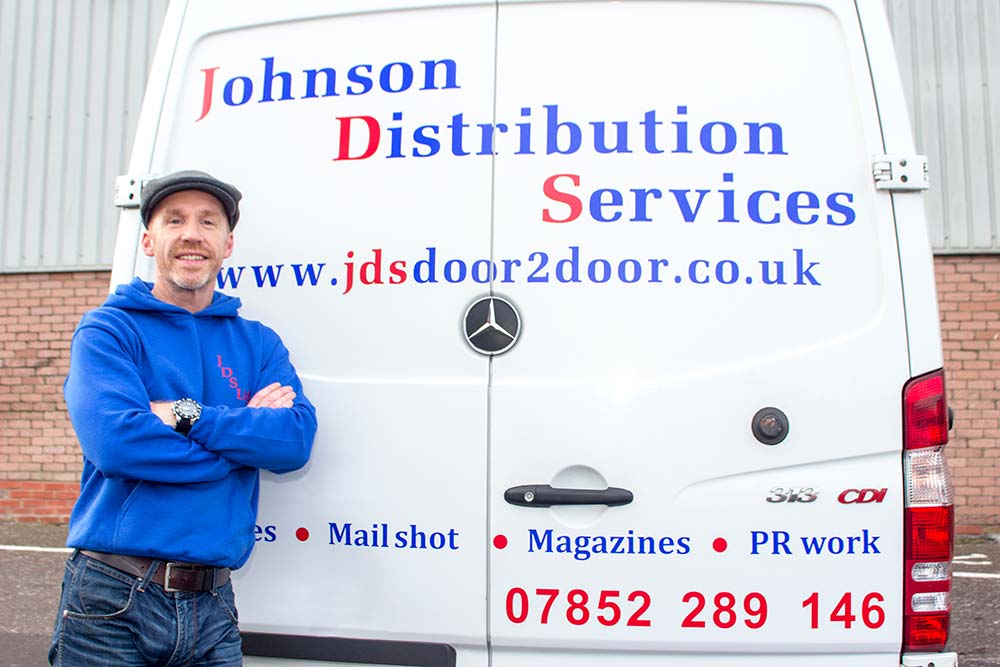 We Look Forward To Hearing From You